"Do you think there is something we could do to improve how we see other human beings who are struggling?" –Trevor Noah, Daily Show, 01/07/2019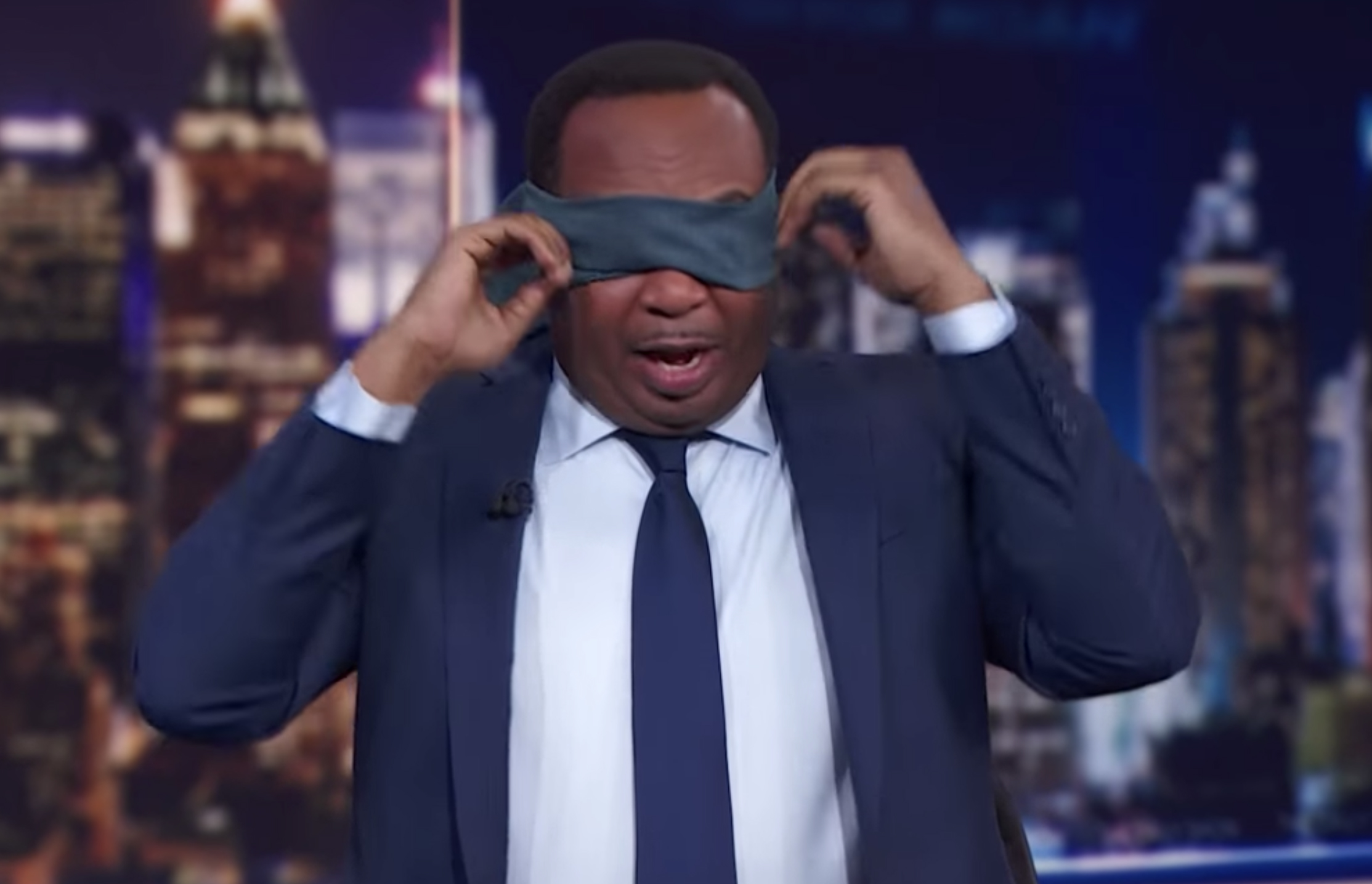 Watch Trevor Noah's interview with Malala Yousafzai
Tonight President Trump will hold a press conference, presumably about the xenophobic wonders of the border wall.  Ahead of his desperate interruption, Malala Yousafzai's new book, We Are Displaced, comes out today, telling stories of refugee girls around the world.  Yousafzai's global focus developed from sharing her own experiences through discourses of media and academia into a project of listening and responding to girls victimized by terrorism.  Dr. Patricia Hill Collins has long been on a similar journey, sharing her own story and the story of her community.  She brings the layered cultural and physical constraints on Black women to the media and academy and now appears on the international lecture circuit, [1] affirming that intersectionality is a driving force all over the globe.
In Yousafzai's January 7 interview with Trevor Noah, he noted "Being a woman or a girl who is a refugee exponentially increases how difficult that journey is." He encouraged her to speak about specific refugee experiences, which she did, careful to use universal language when describing motivating factors—how it must feel to be without parents or facing the threat of unnamed violence. The studio audience showed appreciation for Malala; as viewers, we could feel good about knowing who Malala is, clapping for her and taking a few minutes to listen to her. To feel truly good about tonight's episode though, is to get run over in the intersection, because Malala's interview followed a segment on the new Lifetime documentary, Surviving R. Kelly, and in both the segment and the interview, the lived experiences of women of color were concealed even when they were ostensibly the subject under discussion. We need Dr. Hill Collins to guide us back, if not to safety at least to an awareness of the danger.
In Hill Collins' 2005 article, "Assume the Position," she tackled the notion that media representation in America paints a moving picture of multiculturalism at odds with the lived reality of Black bodies:  "Crossing borders, dissolving boundaries, and other evidence of an imperfect desegregation does characterize the experiences of a substantial minority of the American population.  When it comes to African Americans, focusing too closely on these important changes can leave the impression that much more change is occurring than actually is." (Collins, 101-102)
A historical discussion of lynching and rape perpetrated on Black men and women in the American south following the Civil War grounds her exploration of gendered trauma.  White and Black society treated lynching (primarily of Black men) as both more public and more important than the ongoing private crises of rape and abuse of Black women. Hill Collins moves her narrative forward in time to the related problems of abuse and violence within the prison system and African American communities.  Black men and women overwhelmed by "a systematic pattern of violence…[perpetuated by] social institutions and the idea structures that surround rape," (Collins, 101) suffer in recursive but hidden chaos.  Fostered violence in prisons mirrored warzones on the streets of communities.  With the White gaze playing an odd game of "which is worse, lynching or rape?" and the Black community feeling the pressure of those stares, the louder, more "important" story has been violence committed against Black men, especially stories of White on Black violence.  The hushed and internalized trauma of rape, sexual violence and coercion against women within the Black community has had almost no media voice, and the White gaze has been steadfastly averted.
In recent years, social media platforms have importantly brought White on Black crimes to national attention: police brutality, Starbucks extreme customer disservice, rude awakenings in college dorm commons areas, and a heart-numbingly stupid strain of White women evoking the law against Black children—in convenience stores, on street corners—we can see all of that, but where is the lens taking us inside the Black community?  It is still not safe to go there and we have a Wall Public Service Announcement coming on tonight to prove it.  While the tiki torches' embers still burn, revealing violence within the Black community plays into the hands of a still more terrifying threat.
Back to last night's episode of the Daily Show and their segment on R. Kelly.   The two men in the Daily Show segment, Trevor Noah and Roy Wood, Jr., underlined the fact that more people are listening to Kelly's music now, as if the documentary were a promotional tool, and noted that news coverage tended to include Kelly's music.  The end of the segment sees Wood, Jr. putting on an "ear blindfold" so he can no longer hear R. Kelly's music, but that, of course, means he can't hear anything.  No women speak out in the segment, either in clips from the documentary, quotes from survivors or commentary from female Daily Show correspondents. They only reify the very news stories they pillory.  It's arguably good to highlight the documentary at all, I'll do it as well, but I've come to expect better of the Daily Show. 
Malala mentioned a staggering number of girls in refugee camps forced to marry before they are eighteen, back into a culture of violence in a place (the camp) that is comparatively safe, but not actually protecting them. 
Read more about what's going on in Syrian refugee camps
Similarly Hill Collins describes relationships in the Black community where "the historical and contemporary interconnections of love, sexuality, violence and male dominance in today's desegregated climate are infinitely…complex." (92) If I were a news segment, perhaps I would insert a lyric there.  Instead, I will note that there were two sets of child brides being mentioned on the Daily Show last night, in refugee camps and in Rosemont, Illinois, a fact that the show's writers do not underline. 
Check out slate's review of the new Lifetime documentary
I will also note that Hill Collins wrote this particular article fourteen years ago, when Malala was still allowed to go to school.  So much for forward motion. Instead we're standing in these intersections, waiting to get run over.
In the interview with Malala, Noah asks the question: "Do you think there is something we could to improve how we see other human beings who are struggling?"  So—yes, but I'm directing this at folks who write a comedy show.  Then again, this particular comedy show usually does represent a way forward… 
Go ahead and listen to their voices (Lifetime trailer)
In the cautious hope, then… Turn off the music and do a piece about violence against women in the Black community.  Don't use "struggle" to conflate one person's hangnail with another person's abuse.   Don't say "human beings;" just this once let's actually talk about women.  Women who, all over the world, are unwilling warriors squaring off against their own families, encumbered by complicated ties of love, loyalty and abuse. Mr. FrightenedPower, who will invade our screens tonight, is not the only problem we have.  But we do have more than enough walls and blinders to go around already.
---
[1] For a recent interview with Hill Collins and a Masters student in Kosovo, check out: globaldialogue.isa-sociology.org/the-representation-of-african-american-women-an-interview-with-patricia-hill-collins/ 5.5.7.3.3